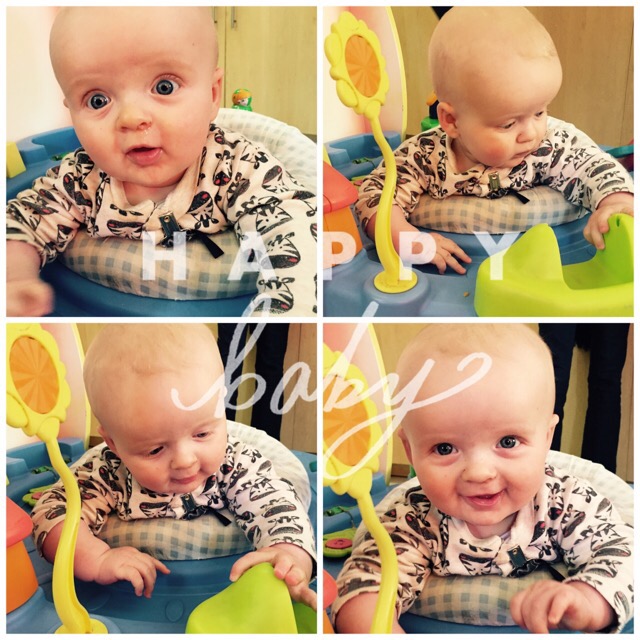 This little guy started school this week and my-oh-my has it been a slight bit of a roller coaster ride.
It's never easy leaving your baby at school for the first day so I was in tears when I left. But as the we get further in to the week it gets easier and easier dropping him off.
What helps a lot is that the school has camera facilities. Although, as luck would have it, Hayden's cot is out of sight from the cameras but the principal has said she will try move some kiddies around so that I can be put at ease and see my baba.
One thing that all the teachers mention and that is true when I do see Hayden on camera or when I pop in for a visit is that he is always smiling. He doesn't cry. He's a happy chappy, loves playing and the stimulation, and loves music and singing. That's my boy!
He does however get fussy when they try to give him a bottle. This little boy of mine has decided he doesn't want to drink from a bottle. Actually, he doesn't want to drink much during the day at all (even breastfeeding). It's a struggle.
So far this first week is going well. Our plan of action is to try get him to drink his bottle or even water and tea.
I am super lucky that's he's so happy though. I leave him smiling and pick him up from school smiling and at the end of the day, that's what a mother wants when she leaves her child in the care of other people. So this mamma is also a happy chappy (besides the slight bottle problem).
P.S: If anyone has any advice or experience in what to do with my bottle situation, please share!