A few months ago I had a terrible experience. Matt went to play Golf and I decided to make the most of my morning by going to Spur (by the way I worked at Spur when I was in school and so it is by far my least favourite restaurant to go to but it's super awesome for kids).
So off we went to Spur. Just the three of us as we had done a few times now already when Matt plays golf. Going to Spur when Matt plays Golf is my way of also getting some me time in. Lilah is always so busy playing and constantly happy and occupied. Hayden is perfectly happy checking out all the people and playing at the table so I can just relax and read a book, blog, or draw.
So anyway, there we were having brunch when Lilah suddenly starts crying. She had made an accident in her pants. This was while we had just started potty training her. I stand up to help her and grab my bag on the table promptly tipping my hot coffee all over Hayden.
So I was standing in Spur, with two screaming kids, and covered in coffee. The woman at the table next to me jumped up and immediately started helping me out with Hayden and I then went to the bathroom and got us all cleaned up.
Anyway, after all of this (it really was worse that it sounds) I went back, ordered another cup of coffee and drew this picture.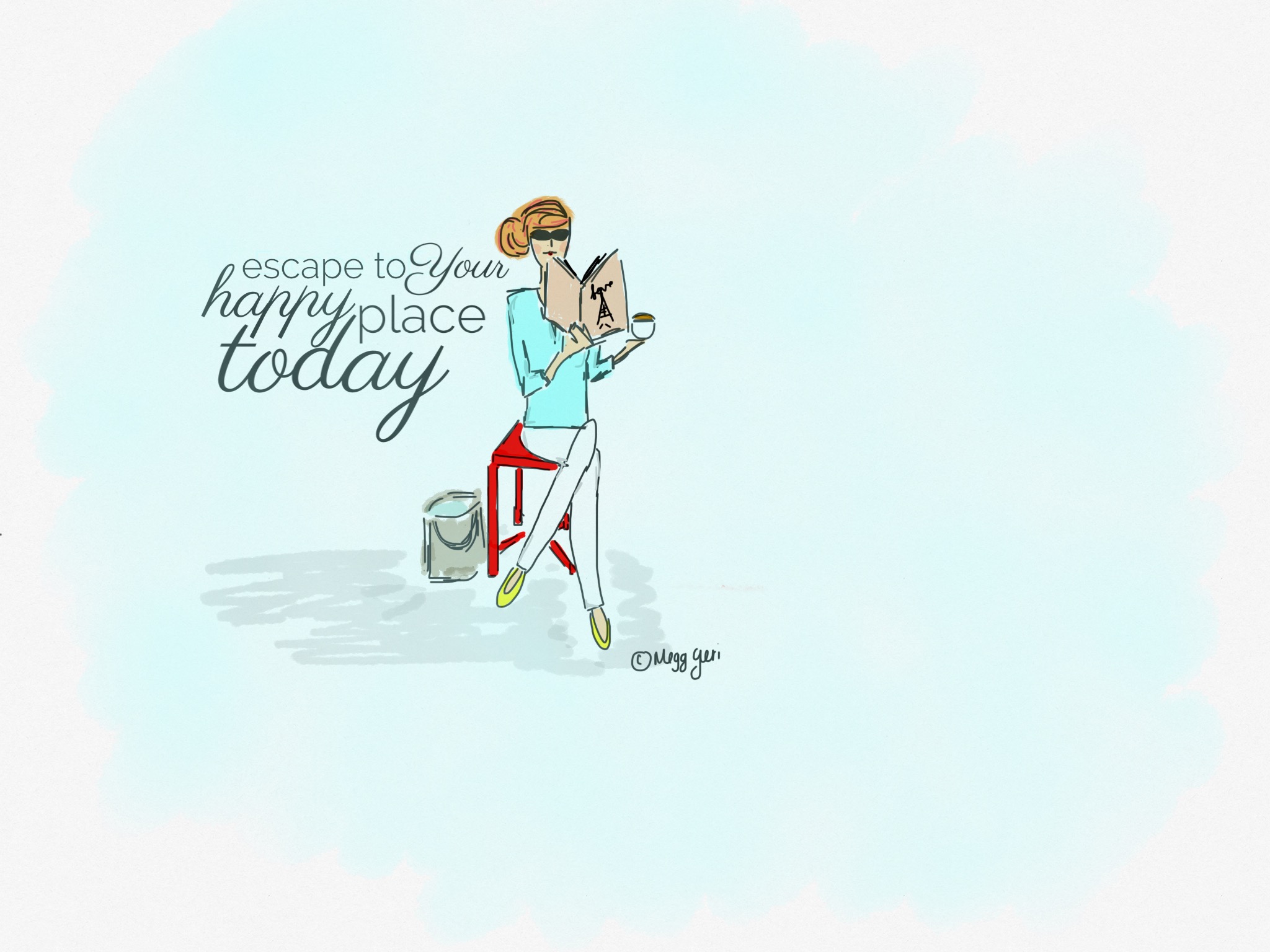 I could have packed up and left. That probably would have been easier than staying. But, Lilah would have known it was because of her and my chance to relax would also be completely gone.
So instead I decided to carry on with my plans for the day and enjoy my "me" time. And that's what I did.
Life is very much like this story. Always throwing obstacles in your course. It's how we deal with what's thrown our way that shows our true character. You can either be upset by what goes on in your life and have it completely change your plans or you can adapt and learn from everything that happens.
I choose to adapt.