I'm not going to lie here. When the doctor told us we're expecting a baby boy, there was a little part of me that thought "ah, damn!". I so badly wanted another girl. Why? Well because it's all I know. I never had a brother so there are certain parts of boy baby's that, honestly, scared me a little. And secondly because for some reason Matt and I were convinced we would only ever have girls.
But man am I glad I have a baby boy. Immediately the bond I have with him feels different to that of my daughter. And I'm glad I get to experience that! And he is just so cute. I can spend hours staring at him wondering how. How did you fit into my tummy? How are you so small? How are you so precious? How can I love you so much?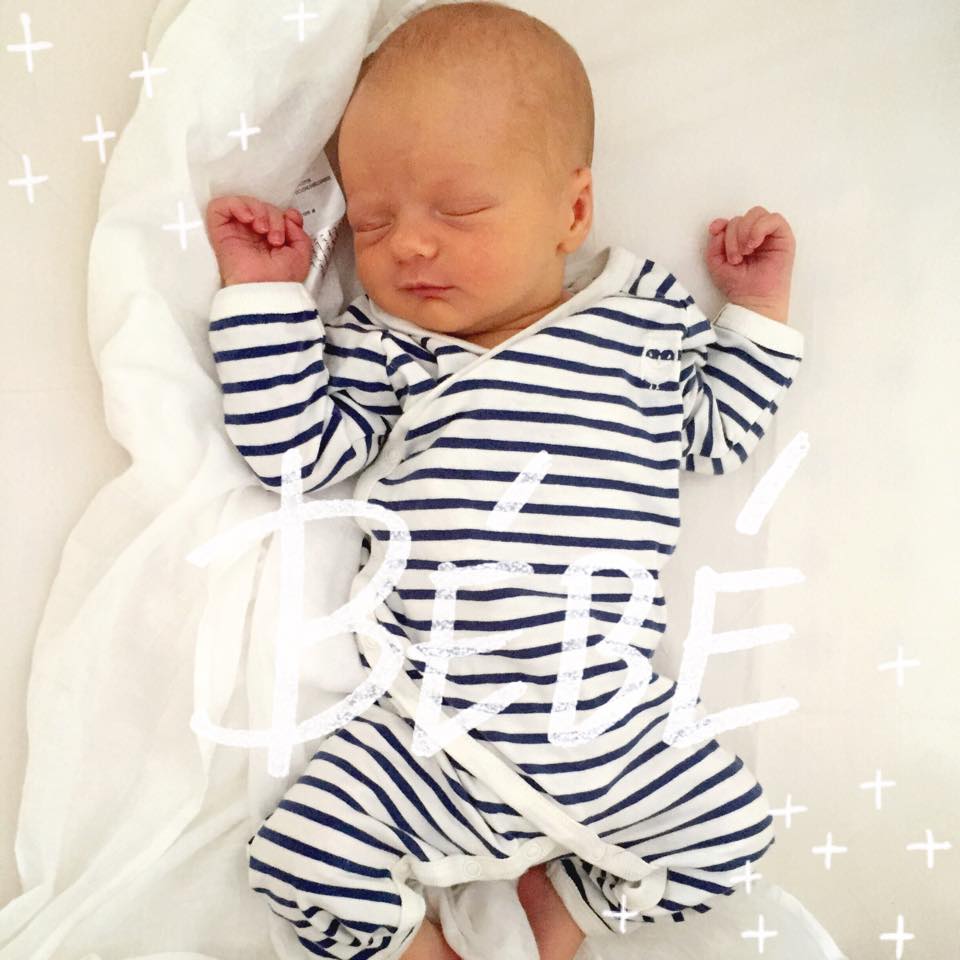 Which brings me to the next part. Love. I never imagined how much I would love this baby boy. I could never imagine loving another child as much as I loved my daughter. I just didn't know how a person's heart could have any space. And this just goes to show that there is always space for one more. And I don't love him any less or any more. I love him differently. In a good way. I love him for him. And, oh, I love him so much. And my daughter, I don't love her any less. In fact, I love her more!
Lilah is absolutely amazing! She surprised us all. She adores her baby brother and helps out left, right, and centre. She loves kissing and cuddling him and is in no way ever jealous of him (not even when he sleeps in our room or bed with us). She really is the most amazing, loving and caring big sister. And having the two of them together, has been nothing but pleasure so far.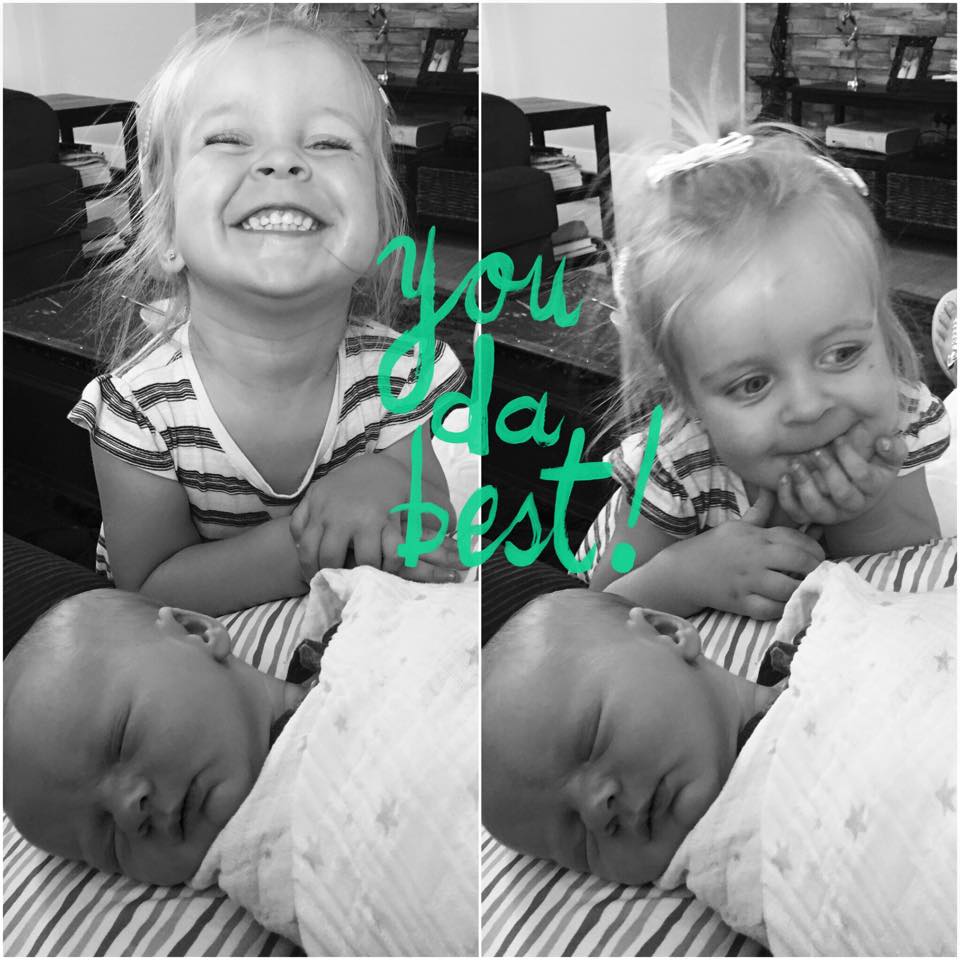 At one point, all the way up until the end (haha), I was a little freaked out about having two kids. Hello!!!!! What was I thinking?!? But, so far (and I say this because I'm scared things may change so I'm touching wood, crossing my fingers and doing all of those superstitious things), it's been way easier than I expected. In fact, it's not much different from having one. I think the age gap between the two also helps (2 years and 3 months), and the fact that my first was a girl and loves babies (real and in doll form) and so she plays with her baby's and copies what I do with my new baba. And also, the fact that she is so caring and constantly asks how I'm feeling and if I'm OK and tells me "mammas not sore" (where in your life? A 2 year old? Like hello, how is she so clever?). She makes me a stronger person.
And so, whenever I feel slightly overwhelmed or sad I think of them. I think of Lilah who cares so much and loves so much. And I think of Hayden who is so innocent and so small and completely dependant on me. And this makes me strong again.
And Matt. It's been so great seeing him become daddy a second time around. I love seeing him look after Lilah and play with her. I love seeing him hold Hayden. I love seeing him freak out about not having bought Hayden a set of golf clubs yet (yes, this really happened). He really is an amazing dad and husband.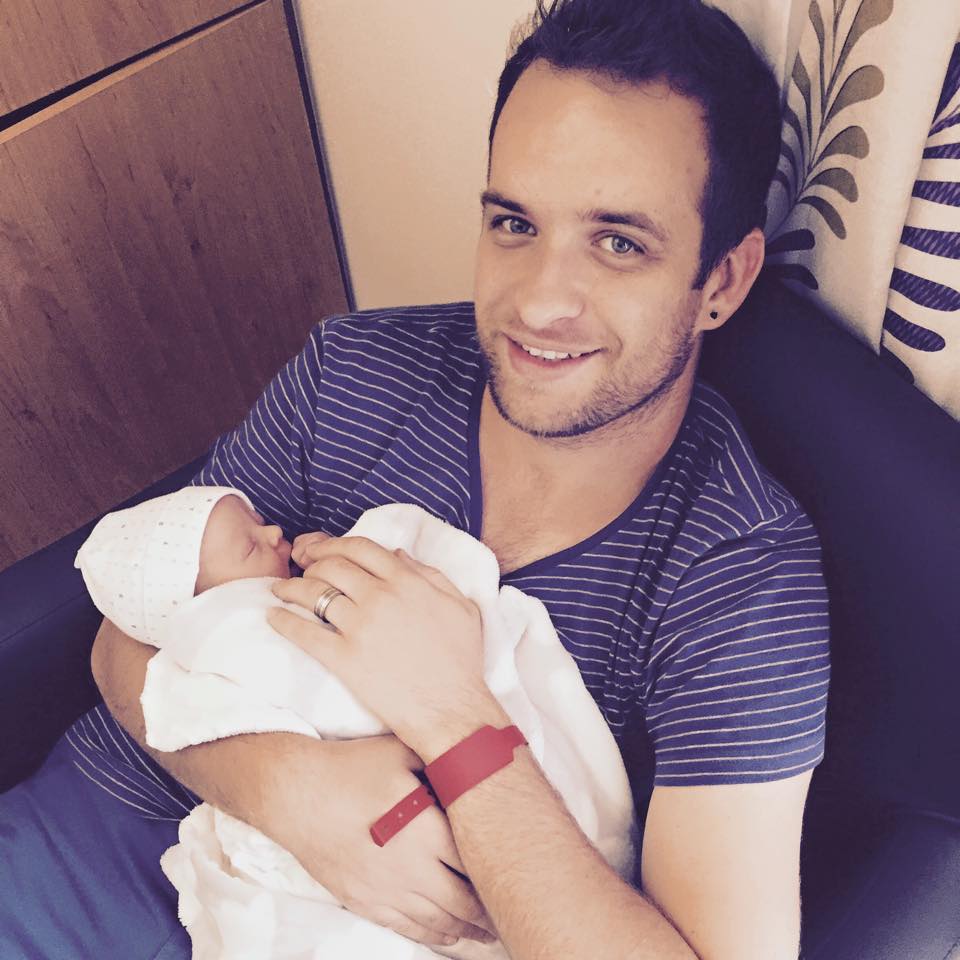 I love my family.