Spending time with my family is by far the best way to spend my weekends. I couldn't ask for anything more. This weekend was fantastic! We spent most of our time outside and pretty much just chilled. It felt like a mini holiday.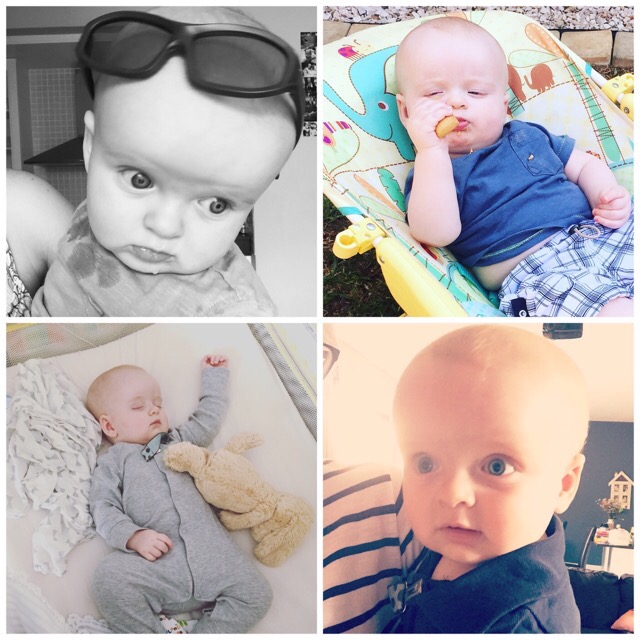 Hayden's many faces. Top left – in Lilah's 3D glasses. Top right – he has discovered teething biscuits and just in time for the two bottom teeth that cut through this weekend. Bottom left – he sleeps with this teddy in his arms and has mohave it to fall asleep. Bottom right – the face of surprise at watching a music video by The Script (p.s: I listened to The Script constantly and went to their concert the day before I went into labout with Hayden).
Lilah's many faces. Top left – she is humidifying herself with a makeshift hat made out of a blanket. Top right – playing in her ball pit with most of the balls taken out (p.s: I can't help but cringe when she sits like this. It's so bad for her knees this is the Pilates training talking). Bottom left – she is so happy with the two buns on her head and calls them her ears. Bottom right – here she's having a picnic on the floor in her room with her teddies.
My weekend. That's right I picked up a paperback and read. I actually sat down and read. It was fantastic. And the lonely but beautiful strawberry in my garden.
Every time I pick up my book Hayden freaks out and starts throwing a mini tantrum, until I give him a book too and then he's as happy as can be. Top right – Hayden's Script face again (he loves them too). Sleeping with his teddy. And my fairy princess ready for her school dress up and picnic on Friday.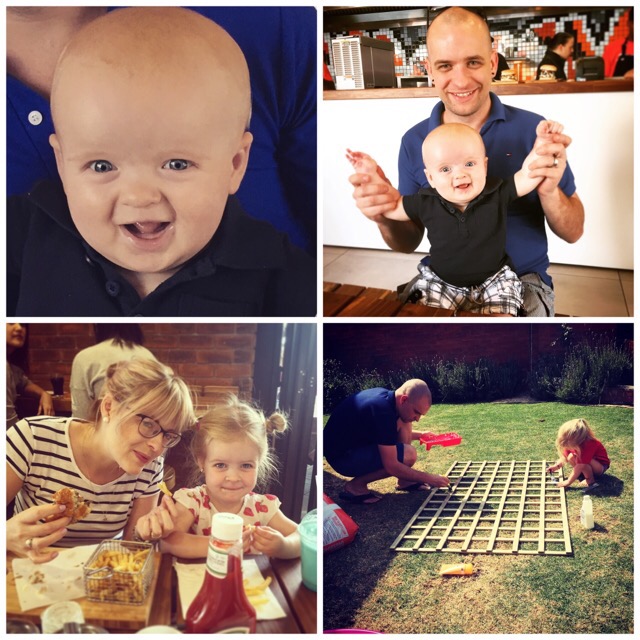 Family bonding. Hayden's happy face when his dad dances with him. And then us all sharing too good to be true burgers at the new Rocomama's in Irene. Man-oh-man they are delicious. Definitely my new favourite (p.s: you can buy me over with their peanut butter milkshake). And Matt and Lilah sealing our new trellis for our Jasmine in the back yard.
Overall, it was the best weekend. I don't want it to end. But, this week will also bring some new and exciting things into the mix as well as Spring day! Whoop Whoop!