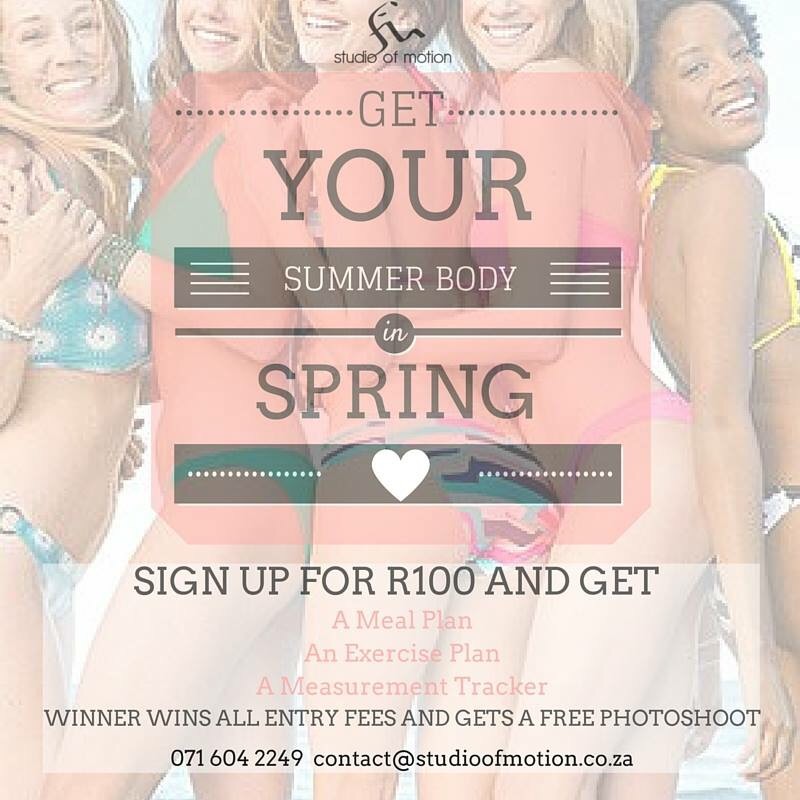 I'm doing something super exciting. I am running a September challenge to help motivate people to get their summer bodies now, in Spring!
Anyone is welcome to join. It's a fun way to motivate each other for a month. See how much progress you can make and hold yourself accountable to someone.
As an added bonus the winner wins all of the entry fees collected. So the more people that join, the bigger the prize. And a photo shoot is also up for grabs.
So feel free to email me for the plan. I will gladly share it! Who knows you could make some money out of it too.
It's going to be an exciting month! And happy Spring day too!