I wrote about wanting to try out this one pot pasta. And am I glad I did? It's so easy, so delicious, and a recipe I want to share with everyone. It's that good.
It takes about 10 minutes to make and it will also be perfect as a lunch for work the day after.
This is probably the easiest and one of the quickest meals you will ever make. And It's super tasty. How can you not love it? Here's what it looks like and it tastes even better than it looks.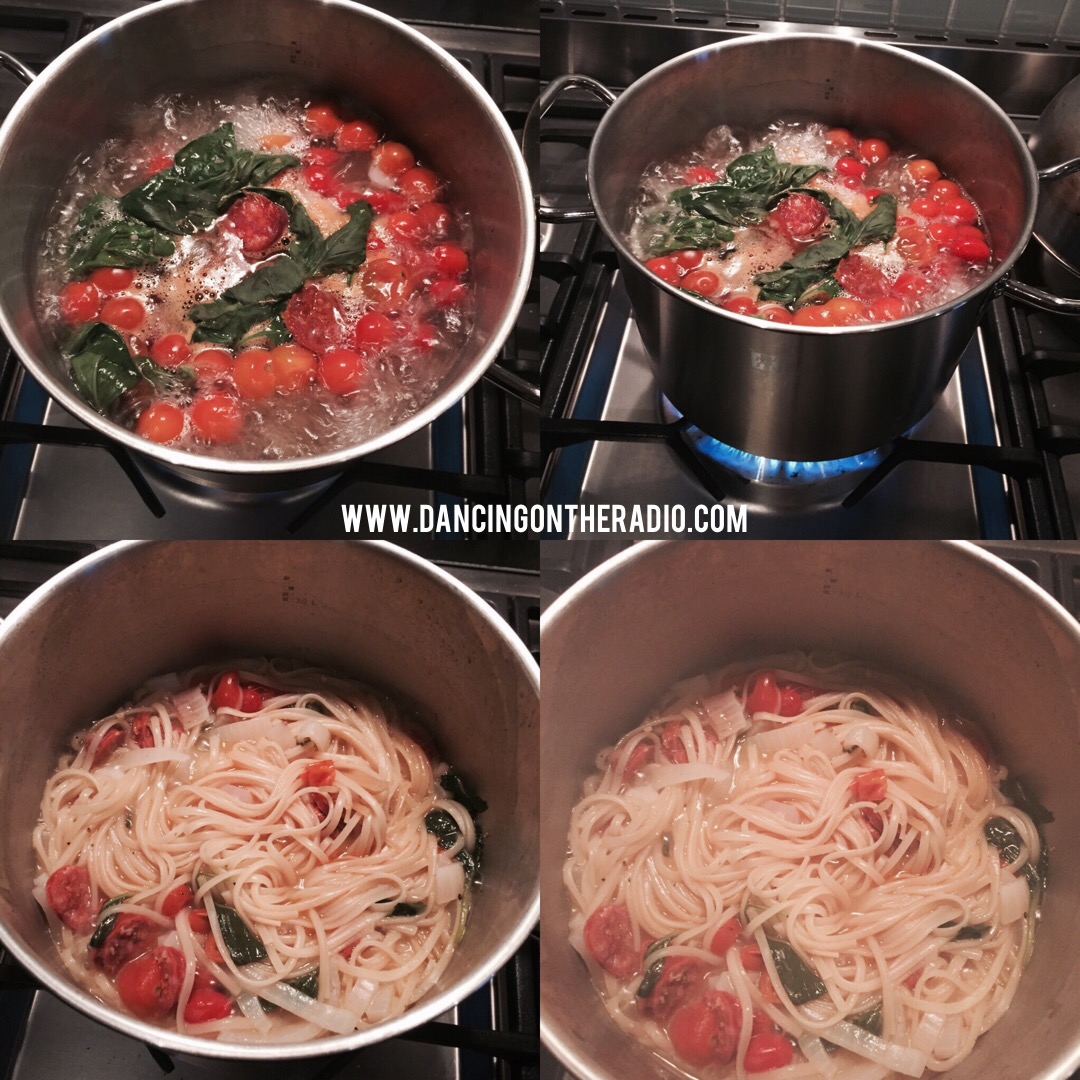 One pot pasta recipe
INGREDIENTS
1 packet spaghetti
1/2 sliced up Woolies chorizo sausage
1 onion, sliced
1 punnet halved cherry tomatoes
2 cups fresh basil leaves, don't forget to cut off the stalks
3 cloves garlic, thinly sliced
Salt and freshly ground black pepper, to taste
1 cup grated Parmesan or as much as you like, to taste
INSTRUCTIONS
Place spaghetti, sausage, onion, tomatoes, basil, garlic and 4 1/2 cups water in a large pot and bring to boil.
Reduce heat and simmer, uncovered. Simmer until the pasta is cooked through and liquid has reduced, about 8-10 minutes. If there is still a lot of liquid, pour some out. Stir in the Parmesan cheese and serve immediately or leave the parmesan for each person to put on as much as they like.
ENJOY! This recipe really is so easy. I love it.