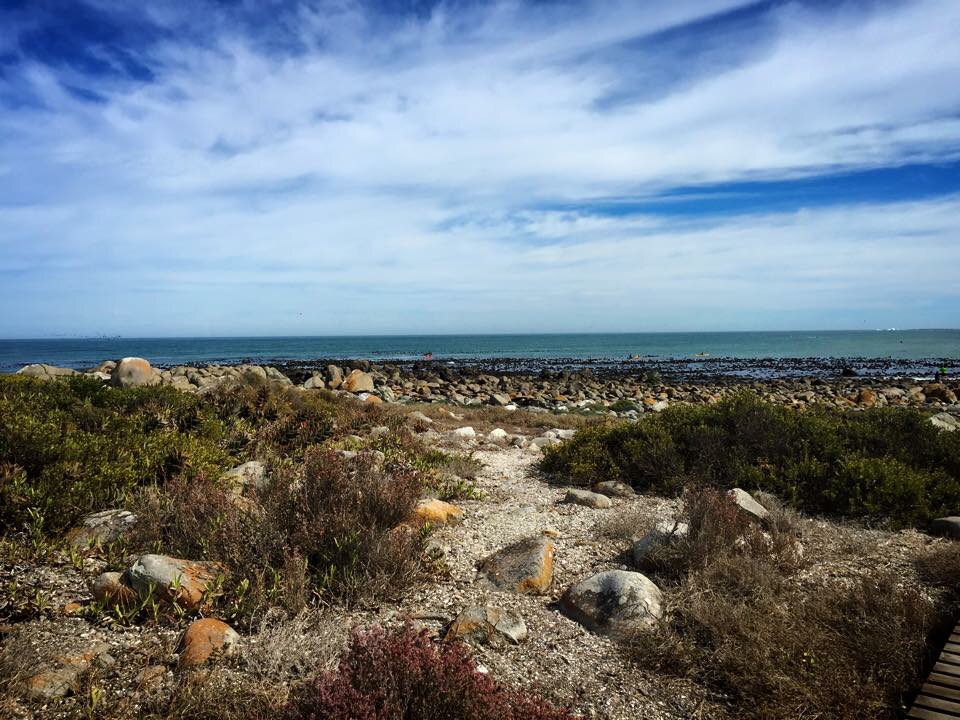 If you're looking for quirky places to eat try, pretty much, any decent restaurant off the West Coast of South Africa.
The seafood is fresh, the wine is good, and in my case the company was great. A winning combination if you ask me!
But what can be so different about the West Coast restaurants that has me posting about them? Well, to answer simply, it's their mannerisms. Talk about strange… I have travelled the world, and never have I come across restaurants like on the West Coast.
You walk into a restaurant wanting a table and they will tell you they're full. Meanwhile you stand staring in awe at all the empty tables. That's right, empty tables.
Ok, so you try a different strategy. "Can we make a reservation?" you ask. You receive a simple answer, "We don't take reservations!".
So they're full, with empty tables and they don't take reservations. Hmmm… Weird. A lie? I kid you not. After being baffled myself, I think I have figured out their system.
They are full because they are fully booked. Those empty tables are waiting to be occupied. When you book a table you get given a time slot, for example: 11:30am-2:30pm. So, if a table of guests arrives late or finishes early within their given time slot the table may appear empty. The table will not be given out to anyone else during this time.
They are not lying when they say they don't take reservations. "We don't take reservations right now." is what restaurants should be saying. Restaurants only take reservations at certain times of the day and this will differ from one place to the next.
We even went to a restaurant in Paternoster that claimed to be full. As mentioned on a sign outside the front door and by all the staff. But, we were welcome to sit at one of the three tables sitting outside in the sun. So, they did actually have space for us.
After booking a lunch at this same restaurant for the next day and receiving our allocated time slot we quickly realized that they are serious about sticking to the given times.
We were having a mouthwatering lunch and the girls were playing on the beach when our waitress came to us and said "I suggest you order dessert now.". We thought OK great we can quickly decide and then place our order. What we didn't realize though is that what the waitress actually meant was " I suggest you place your dessert order NOW, or forget getting any".
When she returned we promptly started telling her what we would like for dessert. She stared blankly at us and said "I'm sorry, the best I can do for you now is a take-away.". Huh? That's what immediately went through my mind.
After looking at the time we realized our time was up. And we had to leave. Being on holiday, we're pretty chilled at the moment so had a good laugh and decided it's probably healthier to leave dessert any way.
Persistent as we are though, we decided to try our luck sitting at one of the tables in the sun again and have a cup of coffee and some sticky toffee pudding. This didn't happen either though. They just refused to serve us. The mentality is sort of "You've had your chance here, now leave!".
Restaurants off the West Coast are super weird to me. They have been a great mind boggle and a good form of entertainment on our trip though. And the restaurants we did visit (Jacobsbaai  and Paternoster) had delicious food.