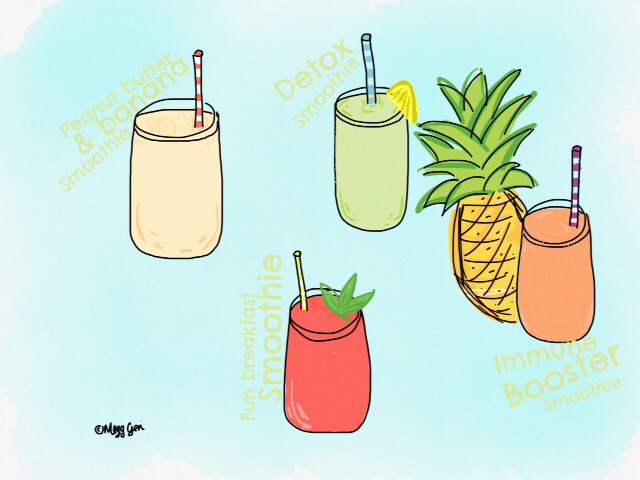 Whether you love having a smoothie as a snack of for breakfast, there are just countless opportunities and ways to create that special and unique flavour.
Here are some fun summer smoothie recipes to try out:
Peanut butter and banana
If you are looking for a smoothie that will give you energy and that's just too delicious for words then this is the one you should try. This is by far my favourite smoothie.
Half a banana
1/2 cup of peanut butter
1/2 cup of almond milk
Fun breakfast smoothie

If you're too busy to sit down for breakfast and an on-the-go brekkie is the only way you get any morning sustenance then this one is for you.
Oats
Almonds
Strawberries
Bananas
Milk/yoghurt
Detox smoothie
This is a detox in a glass and it's super heathy and not as bad tasting as green smoothies.
Lemon juice
Ginger
Apple
Pear
Carrot juice
Beetroot juic
Immune Booster
This smoothie is full of vitamin C, carotene, and zinc. So it's a fighter of bad stuff.
Almond
Cantaloupe
Pineapple
Banana
Mango
Almond milk