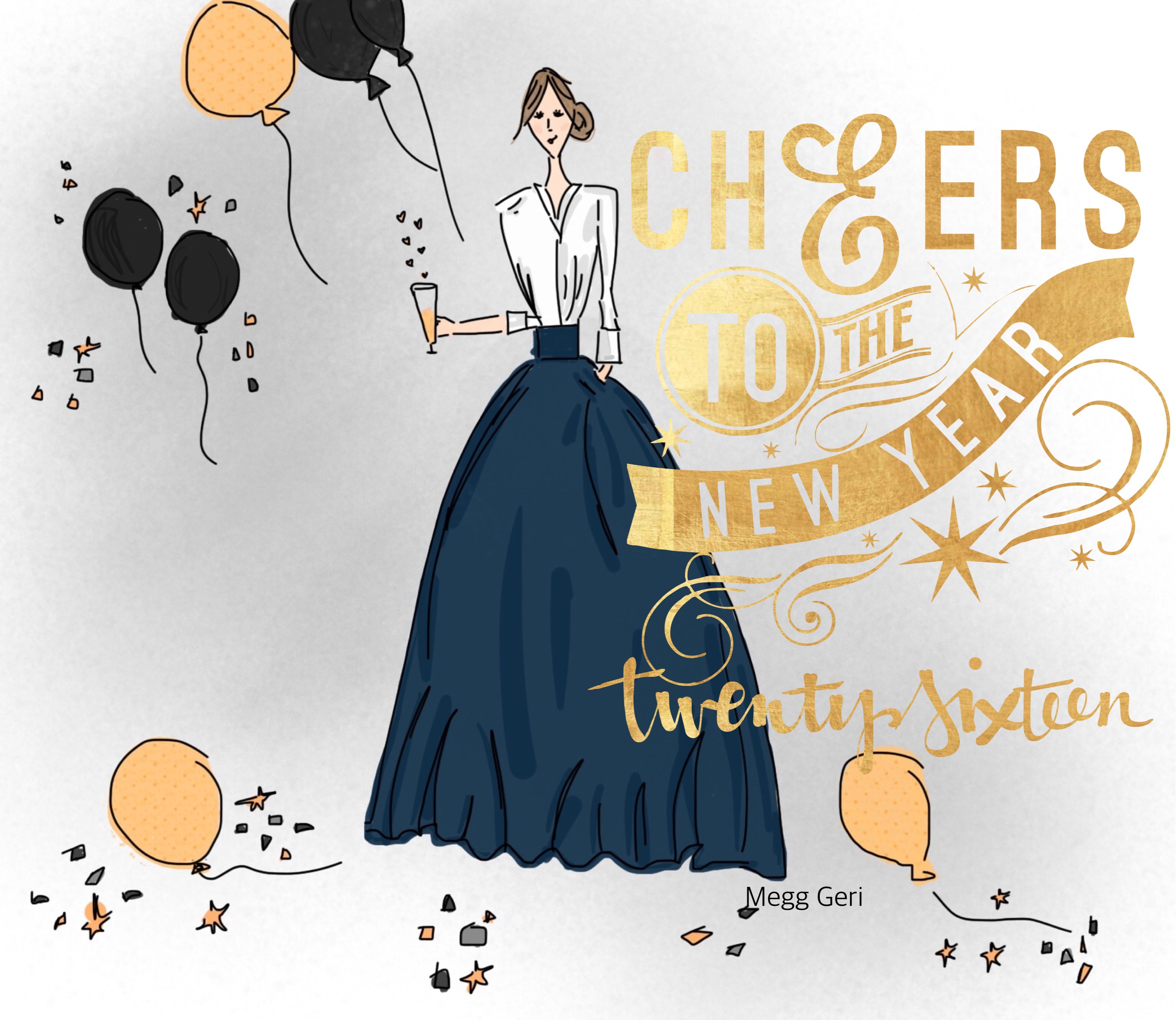 2015 is a year I don't particularly want a do-over for. So, I am really looking forward to 2016. It can only be better than this year.
A quick look back on the year
I started off with a long list of 'resolutions'. I decided to do things a little differently next year and focus on long-term resolutions for a happy life. I'm glad I did this and I still have the same ideals. You can read about them here and an update here and again over here.
Some things that happened this year:
I had Hayden (best thing this year). My second child and such a miracle that just completed our family. Oh, and also one super busy body and a real little boy. I realise now that Lilah was such an easy baby.
I started learning French – I am just loving this even though I don't always have the time to do my homework (puts hands over eyes like the little monkey emoticon).
I cooked many new recipes and asked friends and family to send new ones my way. I loved this and I already have a few new favourites.
I participated in my first ever NaNoWriMo – It was challenging and fun, but most of all it was a great learning experience.
I wrote my first show with full story line. This was something that was done very last minute because I simply had no inspiration up until the last minute. But it all turned out well at the end.
I read. a lot. Not as much as I hoped, but still a lot.
I learned I love to draw.
Now for the new year
So this year I have decided to still do everything in my previous post because I want to live life, that way. This year I will not set usual resolutions. This year I have only one 'resolution' and that is to live life well.
I want to live life well in every aspect possible. Cook well, eat well, drink well, read well, exercise well… you get the point.
What exactly do I mean by this? When I say cook well I want to cook delicious foods, and take my time to eat them savouring each good taste instead of eating terrible foods just because I have to eat. I want to drink good wine and hot coffee (I know this sounds stupid but with a toddler and an infant I often drink cold coffee and tea because I just get distracted and only come back to my drink once it's ice cold). I want to read as much fiction as possible. And, I want to love the exercise I do. So, do you understand? Live Well!
As far as 'resolutions' go I am not making resolutions but rather setting goals. I also hear that in order for your goals to be more successful you shouldn't share them with everyone but rather with a select few that you know will help hold you accountable to them. And so, I will not be sharing my goals for this coming year.
I will, however, share some information regarding my goals. They are hugely ambitious and will require big changes in my life. Change that is both exciting and scary. Change that has been a long time coming and overdue.
What I already know about 2016 is that it's going to be a fantastic year. So, I'm saying farewell to 2015 (it's about freakin' time) and Hello (with arms wide open and a warm welcome) to 2016. I'm saying 'Hello' like an Adele song (damn good and super fantabulistic – yes that's now a word in my vocabulary).
Wishing you a wonderful New Year too!