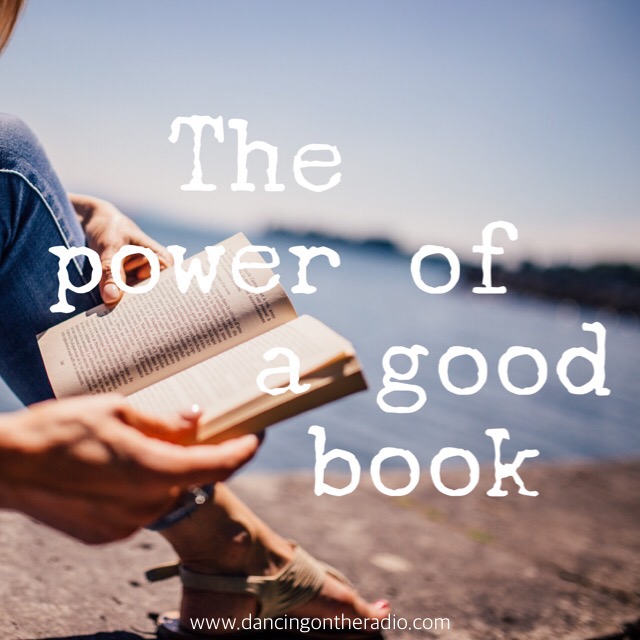 It's no secret that I love to read. I have grown up reading my whole life. And I grew up in a family that loved to read.
I remember lying next to my dad on the couch long before I could read staring at the pages of the book he was reading and trying to follow the lines at a speed he would read to see if I could estimate when he would turn the pages.
I also remember playing a game with my cousin where we would each pick a random book off of the bookshelf and then we would create our own story by turning to the same chapter number or page number in our separate books and then taking turns to read one sentence each. I loved that. And I still find it fun.
A good book should captivate you and entice you into the world of it's story. A good book should make you feel a part of the story. A good book has parts that you as the reader can associate with so that you can envision yourself into the story too. A good book must get you thinking or give you a good laugh. A good book should leave you wanting more. It should be difficult to put down from the first chapter and it must have you so captivated that you want to carry it around with you. You must want to take it everywhere .
Reading is not only a form of entertainment but it's also a form of escapism for me. Its my way of getting out of my own head, running away from reality just for a little while and getting lost in someone else's story.
I have read some fantastic books this year.
Here are 5 books you have to read this year:
Gone girl – Gillian Flynn
Girl on the train – Paula Hawkins
Before I go to sleep – SJ Watson
Luckiest girl alive – Jessica Knoll
Big little lies – Liane Moriarty
I love to read. I love to use my imagination. I love to get lost. I'd love to hear if you've read any good books recently.