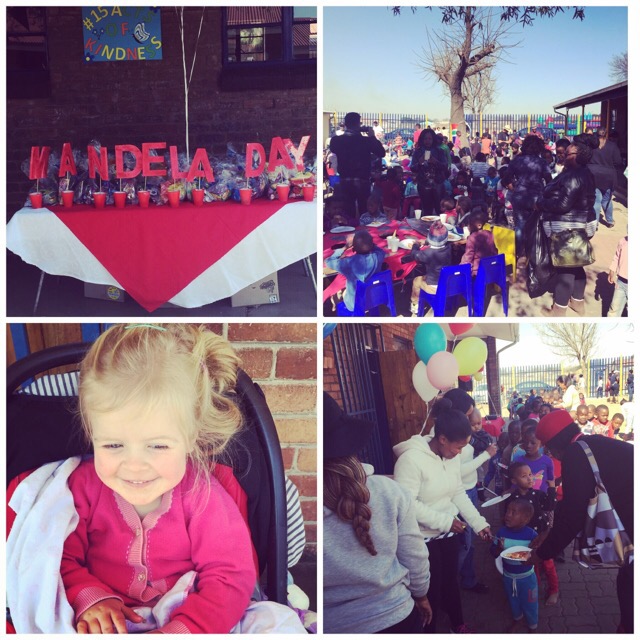 We spent our 67 Minutes for Mandela today at Issac Makau Primary School In Wattville.
We helped to throw the kids a party. Our whole family jumped in to help, Lilah included, and It was wonderful seeing how happy it made the kids.
Happy Mandela day to everyone. I hope that you made someone's day today too.