This past weekend was my studio's show. Wow, what a show it was too. The dancers were fantastic and the show all came together just as I hoped. I actually wrote the story to my show and pre-recorded voice notes telling the story.
It was also the first show that my angel girl, Lilah, took part in and she was fantastic. She wasn't afraid of the stage or the people and all she wanted to do after dancing her two dances was go back on stage and dance again.
Here is a photo taken of myself and Lilah before the show while we were both getting ready.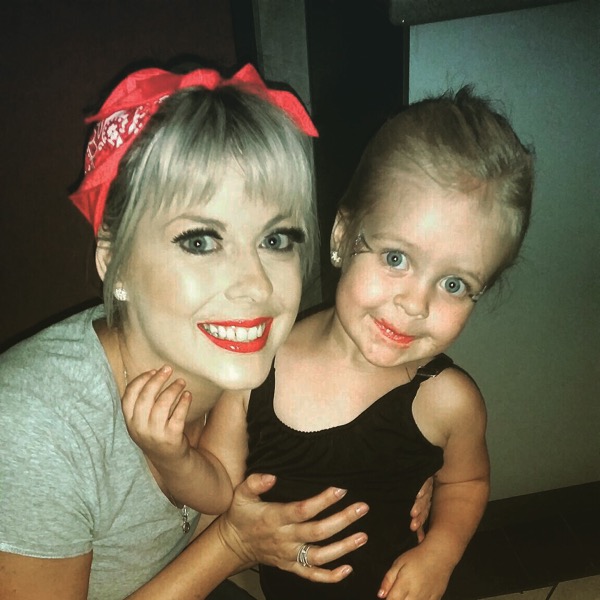 Here are a few photo's of the groups I myself danced in and of Lilah with her one group.