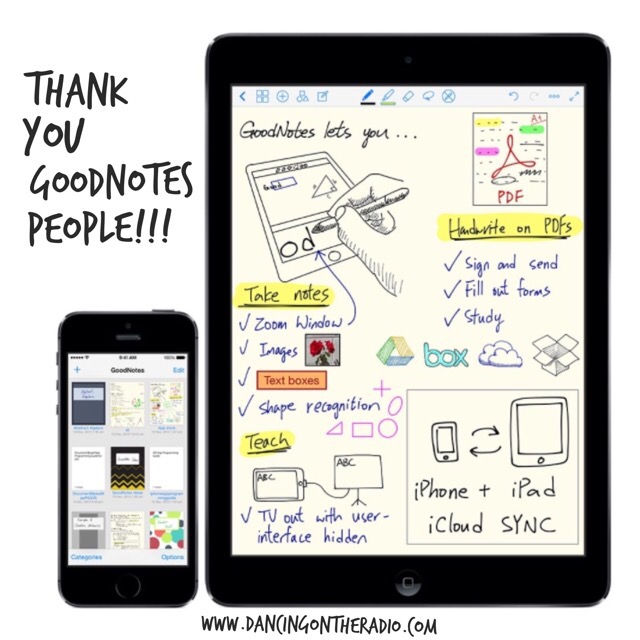 A few weeks ago I wrote about how technology has failed me. One of my main complaints or problems was that somehow, I had lost all of my data on my GoodNotes app on my iPad.
This is a big deal for me. I do all of my client assessments, class plans, notes, etc in GoodNotes. I also have all my dance syllabi and notes in GoodNotes. So losing this data was really bad news for my business.
But, there was a silver lining. The guys from GoodNotes found my post and contacted me on twitter with trouble shooting solutions. And… I was able to recover all of my data. I am super impressed to say the least. The fact that they contacted me, and not the other way around. They also followed up to find out how it was going.
GoodNotes remains one of my favourite note taking and pdf annotation apps. And now, I'm even more impressed at how good their service is.
Thank you GoodNotes people! I am beyond thankful!