Whether you are spending Valentine's day alone or with your loved one. Whether you love Valentine's day or hate it. A movie night is always a good idea. So I have compiled a list of movies for both the Valentine's lovers and haters. Here is also a very cute DIY I found last year already on the pretty blog, which is perfect for your Valentine's movie night.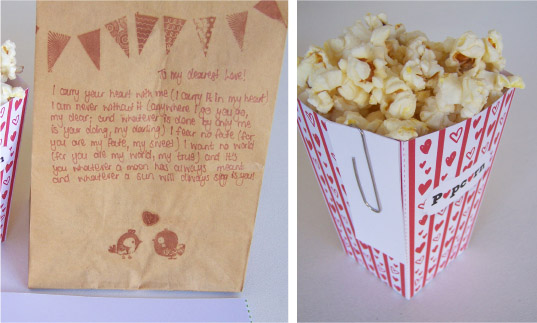 For the lovers
The Notebook
P.S I love you
Titanic
How to lose a guy in 10 days
Spider man
Lady and the Tramp
The Princess Bride
Juno
Breakfast at Tiffany's
Romeo and Juliet
Dirty Dancing
Shrek
The Twilight Saga
Up
Ghost
Pearl Harbour
Mr & Mrs Smith
What Women Want
Pretty Woman
Beauty and the Beast
Sleepless in Seattle
For the haters
Juno
Kill Bill 1,2,3
The Dark Knight
Shrek
Independence Day
Armageddon
Home Alone
The Hangover
The Pursuit of Happyness
Fatal Attraction
The Matrix
I am Legend
Mr & Mrs Smith
The Bourne movies
Mission Impossible
Enjoy this Valentine's day. I would love to hear of things you love doing on Valentine's too.