It's no secret that I am in fact a girly movie fan. I love them, I really do. I can't help myself, even if I wanted to. It's also no secret that I'm not too sure what I'm going to do with my degree.
This movie opened my eyes to a part of my degree that, for some reason, I have never even considered before. Editing! It's something that many of the people I'm studying with have thought of, and for some strange reason I just never did. Well now I have and I like the idea.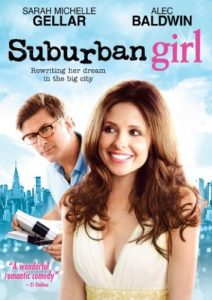 Over all Suburban Girl is a great girly movie. Everyone that loves this kind of film should definitely rent it. Here's the trailer.