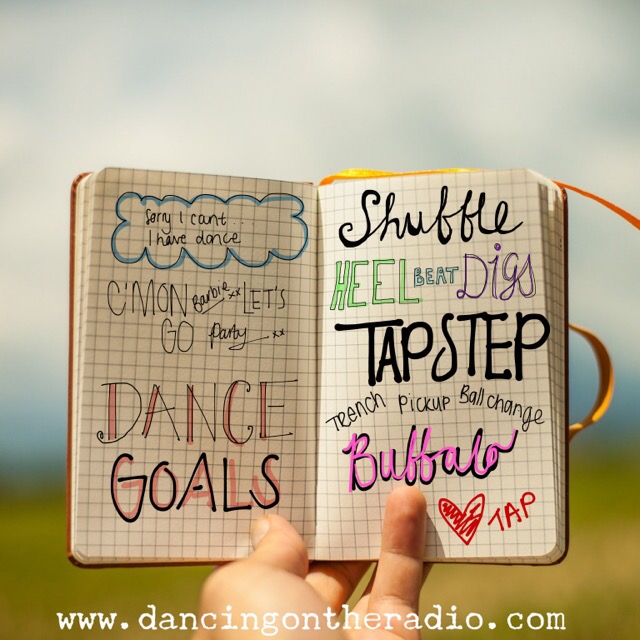 Much like anything, if you're serious about dance (hobby or profession) you should treat it that way. A dance journal is a great way to keep focus on your dancing. Journaling is and should be something very personal. It's important to keep your dance journal close by so that you can quickly pick it up and write when inspiration strikes. I really think that every dancer should try out a dance journal at least once. It's something I want to suggest to each and every one of the dancers in my studio.
Here are 10 great reasons why you should keep a dance journal.
Journaling is a fun way to keep track of important things to remember.
It's a creative outlet that can prove to be very therapeutic.
It's a place to write down what you need to practice and what you need to be working on.
It's a great way to set out and keep track of your own personal dance goals.
It relieves a lot of stress as you know you will remember what you need to.
Discover weaknesses and find ways to overcome them.
Capture your dance ideas before you forget them.
Get dance friends to write you little letters. This way your journal also captures special memories.
Journaling is a great way to clear your mind.
Write down choreography and song ideas that you would like to try out.