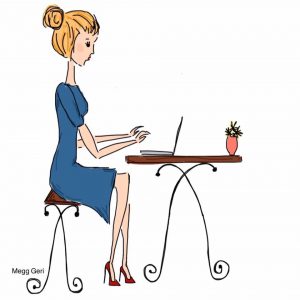 I'm a Cape Town based woman. No one thing defines me.
I'm a mom trying to navigate life with baby number three while writing a book and starting a special little jewellery store. I'm a human who goes through ups and downs just like you do. I am perfectly imperfect in every single thing I do. And that's all okay because I am me and I'm still figuring it all out.
Utterly random facts about me;
I started writing my first book at the age of 8.
When I was a baby I was in a minor plane crash.
My first book (at age 8) was about a plane crash.
My first business was selling sweets in Primary School. I would sit outside of the Tuck Shop and sell during break times.
I started my dance and Pilates studio while in 3rd year University.
I sold this business, moved to Cape Town where I started writing full-time.
I married my best friend.
I have 3 kids. Lilah Paige, Hayden Matthew, and Lucy-Mae Karly.
I love doing Pilates and Yoga.
My first car was a 1964 cream Volkswagen Beetle.
I live in paradise (a.k.a Cape Town, South Africa).
I love it when people pull my hair. Yes, really!
My favourite food is pasta.
I am all for the Oxford comma.
I hate sleeping with socks. Like really hate it! So freakin' much!
I don't like whistling.
I struggle to stay awake when driving as a passenger in a car.
This business is named after my third child.
Disclosure
I only work with brands that I can wholeheartedly endorse. I also openly promote products that I love and use daily.
Any views or opinions voiced in this site are personal and belong solely to me.
Work with me
Contact me on hi@megg.me for; endorsements, sponsored posts, book reviews, or editing.
Where can I be stalked {Stalking is not okay, but we all do it}
~ I'm on Twitter
~ I love Instagram and again, and again
~ YouTube baby!
~ I have a Facebook page, Megg