I have had Everything I Never Told You by Celeste Ng on my reading list for quite some time and I finally got around to reading it now.
A few quick facts
Everything I never told you was Amazon's #1 book of 2014
It's also her debut novel
Celest Ng only has two published novels, but many short stories, and essays.
Things you may not know
Celeste grew up in Pittsburgh, Pennsylvania, and Shaker Heights, Ohio
She is a Harvard grad and got her MFA from the University of Michigan.
BASIC BOOK INFO
Title: Everything You Never Told Me
Author: Celeste Ng
Narrated by: Cassandra Cambell
Genre: Literary Thriller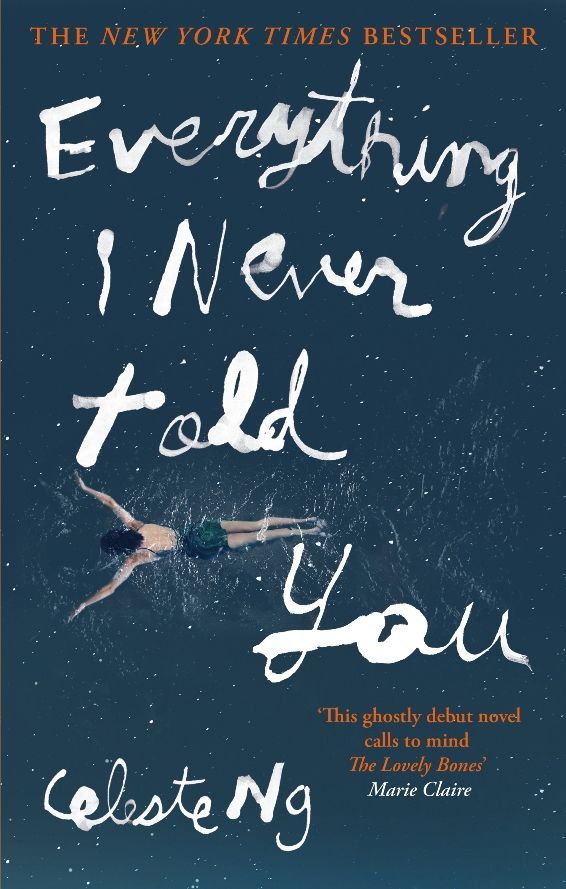 ABOUT THE BOOK
Month: May
Format: Audio (Audible)
Cost: 1 Credit
What i loved: I loved not knowing what happened until the end
What I hated: It felt a bit dragged out. And what did happen was a bit of an anti-climax
My favorite part: I don't know. When you jump back to reflect on the past and when James & Marilyn met.
BEFORE READING
What is my first impression?
It looked interesting. I thought it would be scary.
WHILE READING
What was my initial reaction to the book? 
I was hooked and really interested, however, I lost interest in the middle but carried on reading to find out what happened.
What was my favorite quote/passage?
"People decide what you're like before they even get to know you"
"You don't feel like smiling? Then what? Force yourself to smile. Act as if you were already happy, and that will tend to make you happy."
"The things that go unsaid are often the things that eat at you."
Did I find any themes throughout the book?
Misery
Self-worth
Which character did I like the most?
Marilyn
What three words would I use to describe the book?
Self-loathing
Misery
Miscommunication
Who do I see playing the characters roles in a movie?
James – John Cho (American Beauty)
Louisa – Keiko Agena (Gilmore Girls)
Marilyn – Reese Witherspoon
Nathan – Ki Hong Li (The Maze Runner)
Lydia – Kristen Kreuk (Smallville)
Hannah –  A younger Kristen Kreuk
Jack – Steven R McQueen (Jeremy – The Vampire Diaries)
Did I know? 
I did but was hoping that I was wrong because it was so predictable.
How did I feel about the ending? 
I felt like it was a huge anti-climax. I knew what was going on. I felt like it needed to be more dramatic, but I guess that's not real life. Real life isn't always dramatic.
What does the story do best? 
If there is one thing this book does well, is show how messed up "normal" people can be all in their own way because of their own past issues.
What type of reader would be interested in this book?
If you like books about real life, books that could be "a true story" and stories that aren't far-fetched at all then this is for you. If maybe you've felt marginalized at any time in your life.
What is my biggest takeaway from the book? 
Sometimes we make issues bigger than needed. Sometimes our issues in life are brought upon ourselves because we push certain ideals onto ourselves and loved ones. Try not to. Let people be who they want to be and support them in those decisions. They might not be who you want them to be (who you wanted to be) but they may be pretty great in their own way. You'll never know until you let them try.
Last thoughts
It was a good book. Not amazing, not one I would say every single person has to read. But a book with many life lessons about people.
Rating
Thumbs up/down: up
Rating: 7/10
WANT TO BUY THE BOOK?
More Reviews