Carole Matthews is one of my favourite authors and I am beyond excited about having the opportunity to interview her. I have been reading Carole's books for years and have wonderful memories of my University days and rainy afternoons when I think of her books.
She has also just released her new book The Chocolate Lovers' Wedding. I know this is one I will be enjoying with both a glass of wine and a cup of tea.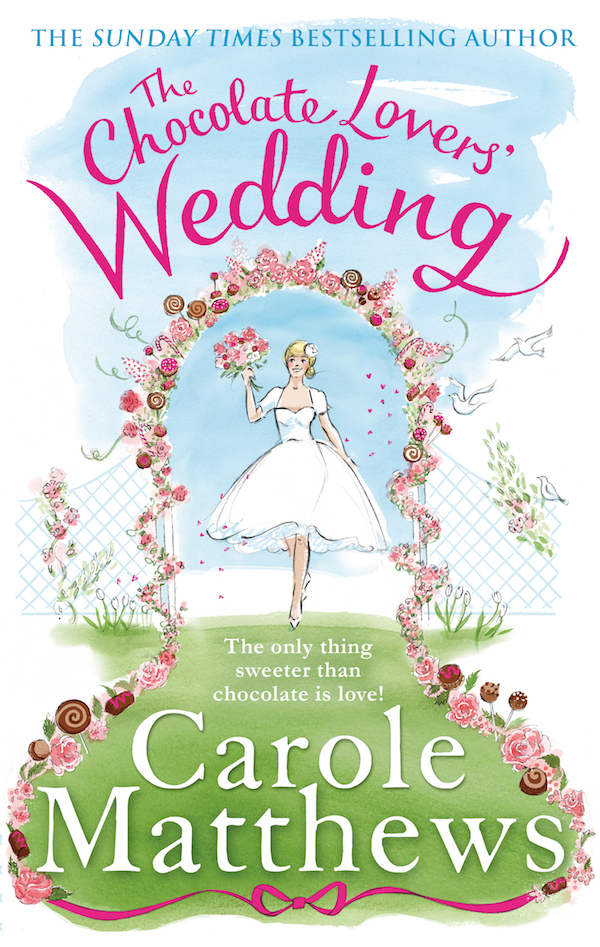 Who you are and what you do?
I'm Carole Matthews. I live near London, England and write romantic comedy novels. My twenty-eighth novel, The Chocolate Lovers' Wedding, is coming out in January 2016.
Where is your preferred place of writing?
I live in a three-storey house and I have two offices on the top floor. I'd like to be able to write in coffee shops or an attractive summerhouse, but I can't do it. I like to have no distractions other than the radio.
Do you have any writing rituals?
I spend about two weeks setting up my characters before I start to write and I do a long synopsis which acts as my plot guide. I write two books a year, so don't have the luxury of time to write myself into a cul-de-sac.
What inspires you?
I find inspiration from daily life, really. Reading newspapers, magazines, chatting to people. There are stories all around, if you listen for them.
Who's your writing inspiration?
I love Philippa Gregory novels and also admire David Nicholls as a writer.
If you blog, do you write post to post?
My blog is very erratic and it's more newsy than chatty. I tweet and Facebook a lot though.
When you write, do you have a daily word count target?
I don't set a target as such, but I have an Excel spreadsheet to enter my daily wordcount which keeps me on track of where I need to be to make my deadline.
Do you have another job?
I've written full-time for about the last eighteen years.
Why writing?
I think if you're a writer by nature, then you'll find a way of doing it. I can't imagine doing any other job now.
How do you find time for writing?
I work from 8am to 6pm, five days a week with an hour for lunch and try very hard not to work at weekends!
What do you use to write?
I use Word and Post-it notes. Nothing more complicated than that.
Thank you so much to the Carole Matthews for doing this interview. It was really the best Christmas gift I received this last year. Carole is such a huge inspiration to me.