I never used to know what to journal about and that's when I discovered the magic of journaling prompts. I found that often a prompt didn't give me a topic to talk about but rather exactly what it says it is, a prompt.
I found that once I picked a prompt to journal about my mind would start to wander and I would land up having so much more to write about than I would have thought possible.
I have created this quick and easy printable of journaling prompts that I am keeping handy during my month of journaling, just in case I run out of any ideas.
If you're reading this post now, during August, then do join in my journaling challenge. It's 31 days of journaling. You don't have to start at the beginning of the month to join in. Just carry on over into the next month.
I love journaling now, not just the idea of journaling as I used to. I have tons of note books waiting for me to fill them and for the first time in my life I really feel like I will easily fill them up.
Another problem I used to have, is I used to simply start and stop journals and only use a few pages in a whole book. I have told myself (when I started my last journal) that I will write till the very last page. I get so tempted to change to a newer, prettier journal. But, I haven't yet. I'm proud of myself for this (small wins, haha).
Click on the image below to download the Journaling prompts.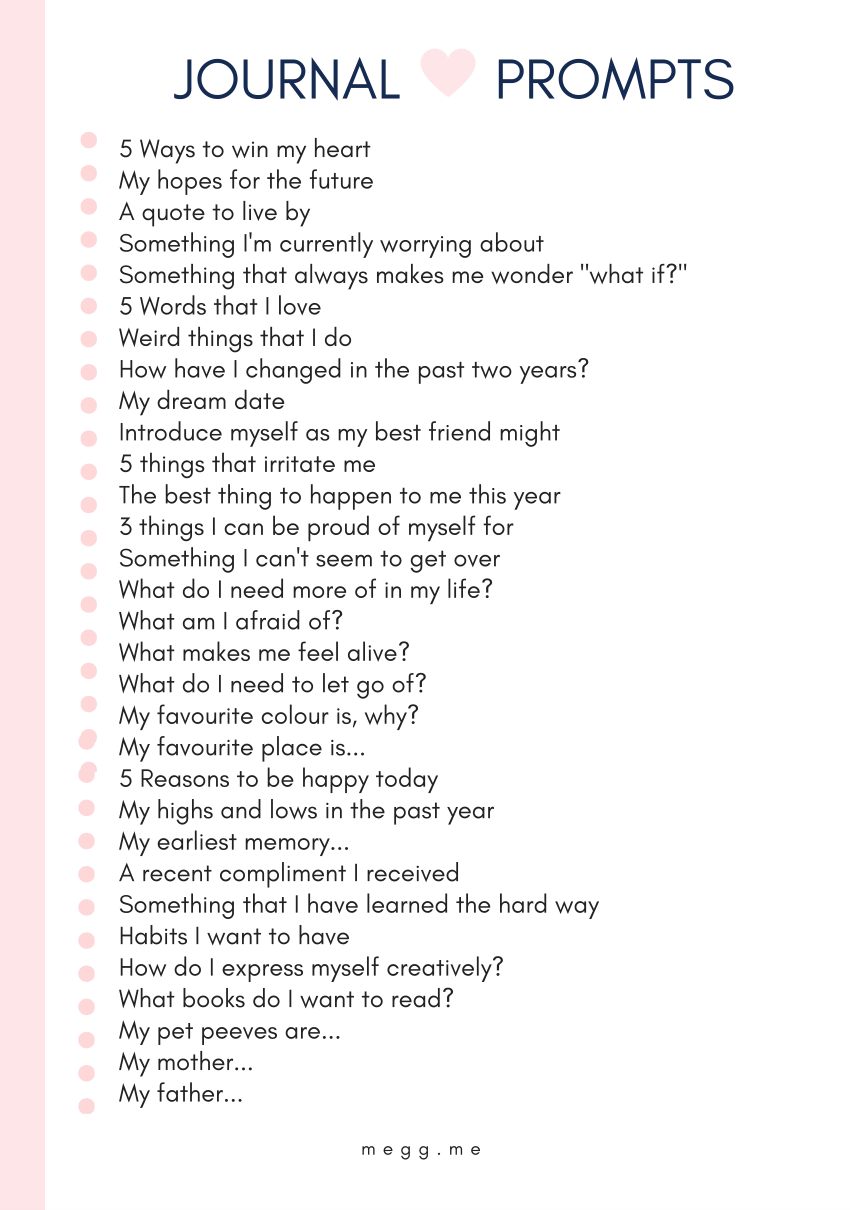 Lastly, I really want to hear from you!
Tell me, are you an avid journaler or are you just starting out?