Yes, I am sick in bed with flu, and highly frustrated. I hate being sick. But sometimes it's just what your body actually needs to recover. Recover from what you ask? Well from the hectic lives we live, from being extremely busy, from lack of sleep, from whatever may be going on in our lives.
Being sick is the perfect time to catch up on some reading, and cuddle in bed all day with my dog and cat (Matt is keeping his distance as he too has just recovered from the flu). So as soon as I started getting sick I got given a home remedy from a client that I thought sounded way too good to not try.
Ginger, freshly squeezed lemon, raw honey and water. All boiled up together to make the perfect hot toddy. I have to admit it is really yummy and so I have been drinking this every night before bed. It hasn't seemed to work though as I still became sick and am now actually on antibiotics to prevent myself from becoming more of a moaner. Even though the ginger remedy didn't work, it tastes really good and can only be healthy so I'm keeping up the nightly toddy – it's so relaxing.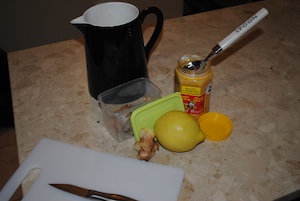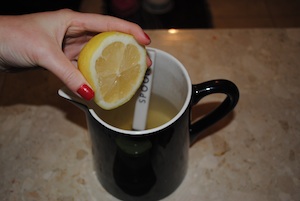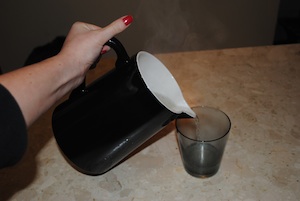 This is not all that has been added to my nightly routine. I have also started steaming my face – every night. It is so relaxing and you feel so clean and fresh after doing this.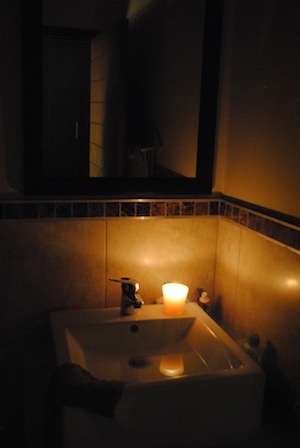 I then get into my nice warm bed, with newly purchased electric blanket, and read a good book, drink my home remedy ginger juice and eat some yummy chocolate.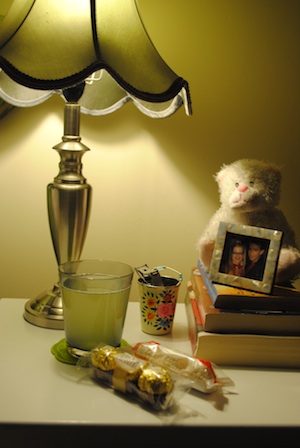 Despite all the disgusting tissues, the time off and the fact that I am forced to stay in bed is doing me some good. Other than the fact that I feel rotten and am sore and constantly tired I think this is the rest my body truly needs.