This week's book review is My Not So Perfect Life by Sophie Kinsella. I was expecting this book to be funnier, however, It was an easy read and if you're into chick-lit then you'll probably enjoy this book.
A few quick facts
Sophie's real name is in fact, Madeleine Wickham
Her first novel was published under her real name at the age of 24
She was born in London and still lives in London with her husband and family
Things you may not know
She cannot live without a notebook and a pen
Her second novel, The Address is coming out soon. I cannot wait to read it.
She loves the song "The man who can't be moved" by the script
BASIC BOOK INFO
Title My Not So Perfect Life
Author Sophie Kinsella
Genre chick lit
Target audience women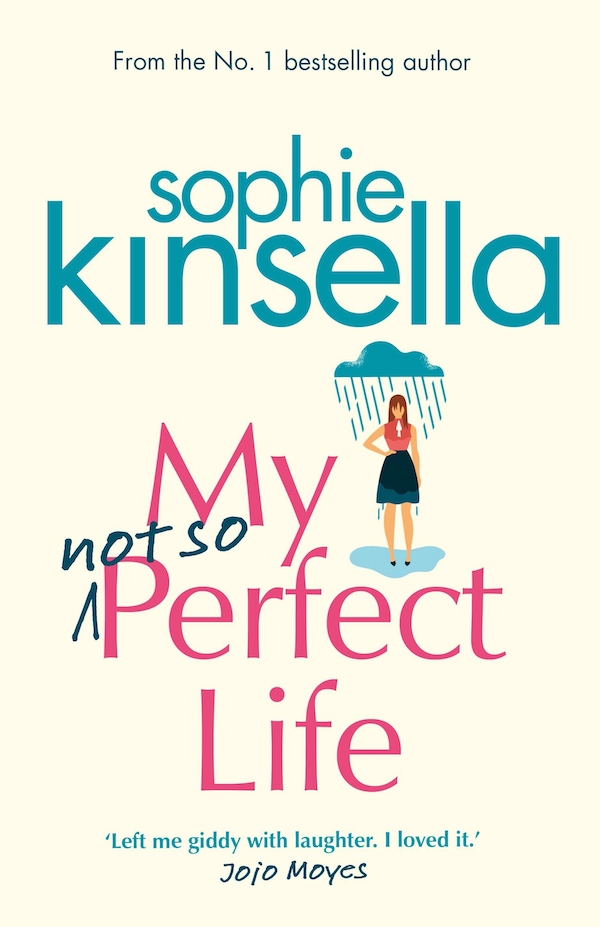 ABOUT MY NOT SO PERFECT LIFE BY SOPHIE KINSELLA
Month June
Book My Not So Perfect Life by Sophie Kinsella
Format Paperback
Start date 2 June
End Date 29 June 2017
Cost R250
Thumbs up/down Thumbs down
Rating 5/10
What I loved I loved the Santa Bike Rides
What I hated I hated the fairness and the predictability of the book
BEFORE READING
What is my first impression of the title, the cover, back cover blurb?
I loved the title "My Not So Perfect Life" and the cover. It looked like a fun book to read. I loved that the book has its own hashtag and after reading the back blurb I couldn't resist reading this book.
WHILE READING
What was my initial reaction to the book? 
I got reading quite quickly, it's an easy read but I wasn't captivated from the start. It took me a long while to really get into this book.
What was my favorite quote/passage?
The thing about letting people into your heart is, you can just push them out again. Easy.
NOT TRUE
Did I find any themes throughout the book?
Pretences
Which character did I like the most?
Katie
What three words would I use to describe the book?
Fun, predictable, light
Who do I see playing the characters roles in a movie?
Cat/Katie – Lisa Fischer/ Drew Barrymore
Alex – Patrick Dempsey
Demeter – Sarah Jessica Parker
Alan – the funny roommate from Nottinghill
Did I know?
I knew all the way through. It was very predictable
How did I feel about the ending? 
It was super predictable
Typos? Page numbers?
– it fact instead of in fact pg 232
What type of reader would be interested in this book?
Someone that loves light hearted, romances. Someone who is a fan of chick lit novels or is looking for a good beach read.
What is my biggest takeaway from the book? 
People put up a front. Everyone has problems. Be real.
 https://youtu.be/9wXgBxb4C3s
WANT TO BUY MY NOT SO PERFECT LIFE BY SOPHIE KINSELLA?
<iframe style="width:120px;height:240px;" marginwidth="0″ marginheight="0″ scrolling="no" frameborder="0″ src="//ws-na.amazon-adsystem.com/widgets/q?ServiceVersion=20070822&OneJS=1&Operation=GetAdHtml&MarketPlace=US&source=ac&ref=tf_til&ad_type=product_link&tracking_id=eggeri-20&marketplace=amazon&region=US&placement=0812987713&asins=0812987713&linkId=9d709ba1eda24893a5ca3f12d89e5d3f&show_border=true&link_opens_in_new_window=true&price_color=333333&title_color=ffd8d8&bg_color=ffffff">
</iframe>
MORE REVIEWS