This month is my month to refocus and get reorganised so that I can keep track of my goals and dreams. And, more importantly, so that I can reach my goals and dreams. Last week I shared my mid-year review worksheet and now today I have a weekly planner to share with you.
Using an Online Planner
I have been using Evernote for my planning for the past few months but I find myself being very good at ticking off my to-do's at the beginning of every week, but towards the end of the week, I forget to go back into Evernote to check what I still need to do.
I need a visual weekly planner
So, I have decided that I need something that is a lot more visual, hence using actual paper. A weekly planner all on one page is also a great way for me to see a layout of my whole week all in one. I do not use this planner as an actual scheduling system (that I still do on my iCal). I use this planner as a full overview of my week.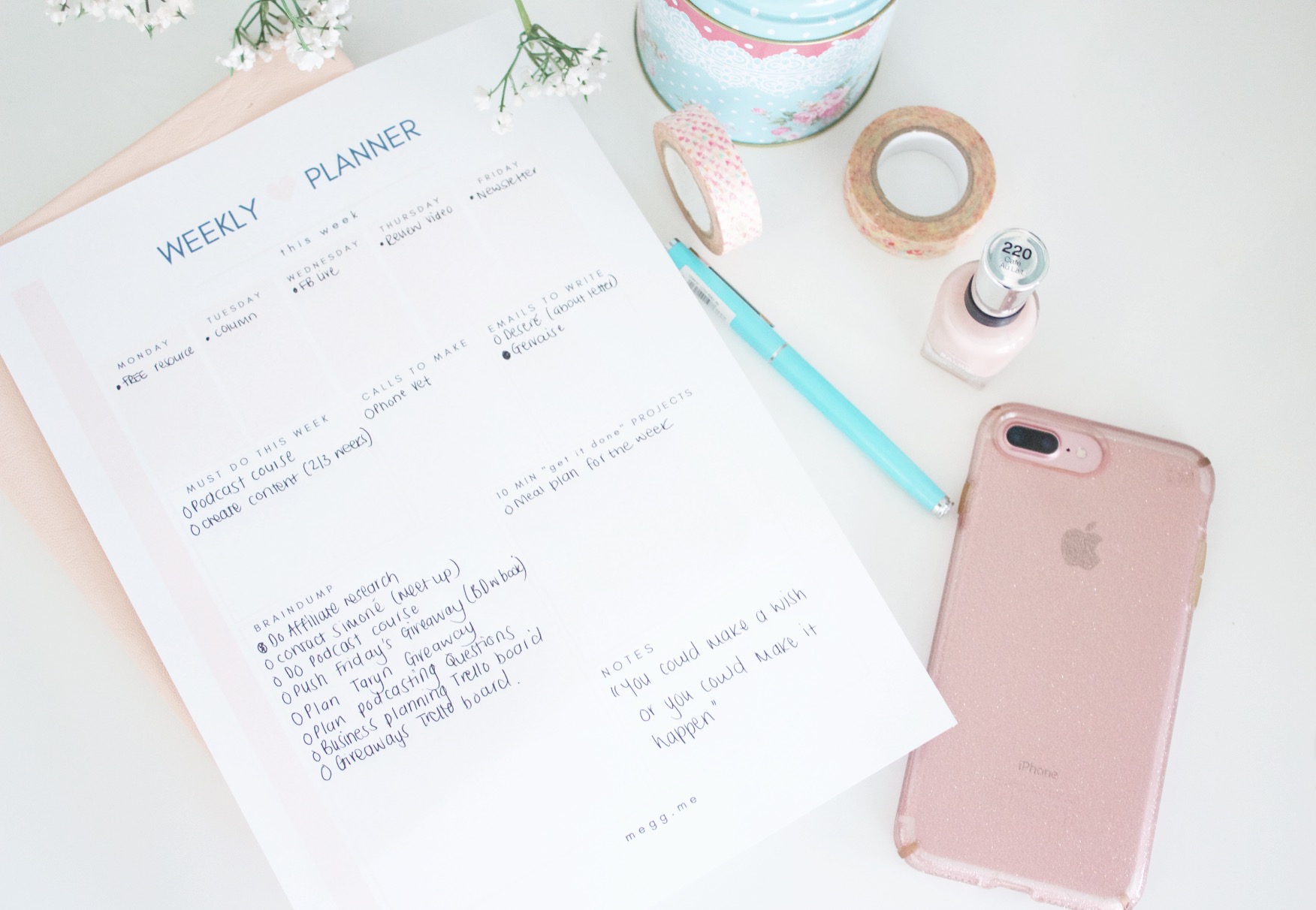 This 1-page weekly planner has
Monday-Friday view
This is for planning your main week tasks
"Must do this week"
This is for your most important tasks to complete in the week
"Calls to Make"
I always forget who I need to phone and then I'll remember at 9pm when it's too late to phone.
"Emails to Write"
Again, I forget to get back to emails that I put off for some reason.
Braindump
This is where I write down everything I need to do, remember, create, or think about. From there I can schedule items and decide what exactly to do with them.
10 Min "get it done" projects
This is for simple tasks that are boring and mundane and often get put off because I just don't want to do them. But, they are actually very quick tasks to complete. These are things like; check/top up electricity, plan meals for the week, pay ballet, etc.
Notes
This section is pretty self-explanatory. This is for any extra notes that you feel you need to see every day. If you find you never really use this section then why not put a lovely quote there so that you're constantly uplifted and inspired when you do see it.